People's standard of living is getting higher and higher. Many people will choose automatic transmission cars when they buy cars. It won't turn off at startup, but is it really that easy to drive an automatic car? In fact, there are many more things to pay attention to when driving a car with an automatic transmission, just by paying attention to them, you can better protect your car's gearbox and prolong its life.
Automatic transmission is mainly divided into P, R, N, D, L, M, S, 2, 1, and some of them are manual and automatic, which can have function of adding and subtracting gears. What are main things not to do??? Firstly, you cannot directly press P gear when car is parked, because if you put P gear first, external force acting when parking will be on gearbox. If it is serious, it will cause direct damage to gearbox gear!
Let's talk about parking first
After seeing a red light or a traffic jam, many car owners simply press brake in D gear. In any case, car will not move. But it is actually also very important which gear to choose when parking, because transmission is still running in forward gear when brake is applied in D gear, which will easily lead to clutch wear after a long time. . Therefore, if you wait for a short red light for 30 seconds, you may be too lazy and not shift gears. Many cars now have an automatic parking feature that can help us free our legs at this time. If it takes a little longer to stop and wait, it is recommended to shift to N and apply brakes. Secondly, we all know that in winter, if you start a cold engine and do not warm up car, wear of various parts will be accelerated. In same way, gear oil in automatic transmission also needs to reach a certain temperature to ensure that various parts work normally so as not to damage parts. If you don't have time to warm up car at all and you can't press accelerator pedal, you can drive slowly for a while. Remember not to press accelerator pedal directly.
Shift into D downhill
Many people also like to use D gear to descend when going downhill, but this is very dangerous because our speed will get faster and faster and gear will keep increasing. To prevent danger, we can only keep applying brakes, but this can easily affect our braking system.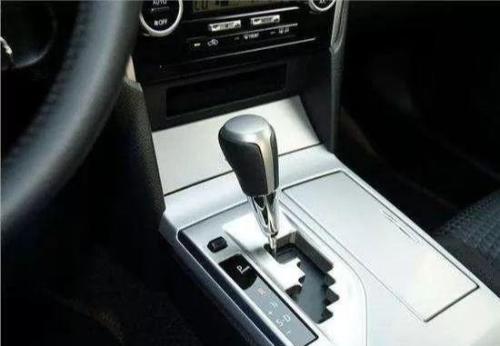 N neutral coasting
Many people prefer to use an automatic transmission as a manual transmission, especially when driving in neutral in N gear. They always feel that driving in neutral is more economical. Everyone is wrong. This is true if you are changing to a previous car, but current cars, whether with a manual or automatic transmission, cannot move in neutral. In addition, when gears are running at high speed, it is very dangerous to slip in neutral, which will cause transmission oil of automatic transmission vehicles to fail to properly lubricate, increase temperature of transmission components, and increase wear. will increase, which will easily damage the transmission.
Everyone uses S gear
Second, when you use S transfer, you don't know under what circumstances to use it. Many people use S gear in all road conditions. This is very harmful to car and will seriously damage gearbox. The fact is that when driving at high speed it is best to put gear S, so it will be more convenient when overtaking.
Transmission not properly maintained. In some transmissions, it is necessary to change gear oil regularly. If gear oil is not changed for a long time, it will also cause damage to transmission. Generally, gear oil needs to be changed every 60,000 kilometers, so when gear oil needs to be changed When time comes , do not replace it to save money. It must be replaced in time when mileage is up. Of course, dual clutch gearbox does not require maintenance, so dual clutch gearbox does not need to change gearbox oil. If your model does not requires maintenance, be sure to remember about timely maintenance.
Car owners should try their best to avoid the above minor automatic transmission driving mistakes so as not to cause damage to their car.