Brake failure is one of most annoying things about driving, especially at high speeds. All avoidable accidents are caused by brake failure, which results in "nowhere to go". In fact, there will be some symptoms before that. brake fails. , advice from an old driver: seven signs before a brake failure, even if you memorize them by heart, you should know them!
First: I always shake when I hit brakes:
When flatness of brake disc surface is not level, faster vehicle is driven, more it will shake when brake is applied. As a rule, in older cars this situation occurs. Currently, it is recommended that owner of car immediately go to inspect car and replace brake pads.
Second: brakes can't always return to their original position
The brake pedal cannot be fully returned and will return after being pressed once or twice. "If brake does not return, it is necessary to judge whether there is no brake fluid, and whether there is oil leakage into brake cylinder, pipelines and connections. Are parts of pump and auxiliary cylinder damaged? Third: brakes are getting weaker and weaker, that is, it is often said that brakes are soft and brake force is abnormally weak.This result can usually be caused by three situations: oil pressure in slave or master cylinder is insufficient, oil may leak.
Fourth: Brake Offset
This situation is also called "shifted braking", mainly because left and right auxiliary cylinders of vehicle's brake system act unevenly on brake pads, especially when stopping vehicle quickly, especially at high speed. wheel on faster side stops first. At this time, steering wheel of car will deflect. The solution to this problem may be to replace wheel cylinder. Fifth: When you press brake, it becomes hard. Since it is not soft, it is not good to be hard. While driving, when you press brake pedal, it feels high and hard, and when vehicle is difficult to start or drives hard, another result is likely to there will be a breakdown of one-way valve in vacuum reservoir in brake booster system, which will lead to a lack of vacuum, so pedal is stiff when braking.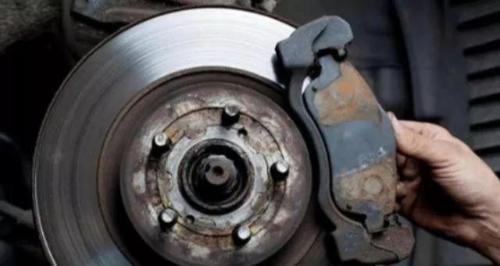 Sixth: extraneous noise when braking
When you apply brake, brake system makes a sharp metal friction sound. The brake pads may have become thinner, or there may be foreign objects or rust in brake pads. In this case, you should apply brake. brakes several times Check at a workshop. Seventh: pedal rebounds when brake is pressed. When brake is pressed, brake pedal rebounds and pushes foot. This situation may be caused by uneven surface of brake disc and brake pad, and deformation of steel ring. At this time, you should go to service station Do repair.