It can be said that debut of Huawei's 5G mobile phone dazzled everyone for two days. In terms of price, all 5G mobile phones are expensive. The high-end version of Huawei Mate X even cost around 17,500 yuan. This is inevitable. The competition in mobile phone industry is even more fierce, and pushing step by step is not as easy as competition in automotive industry.
Volkswagen's first move took major joint ventures by surprise, and Jetta began operating as a separate brand. Volkswagen board member Jürgen Stackmann, who is in charge of sales, said on 26th that Jetta hopes to compete with local Chinese brands such as Geely, Chery, BYD and Changan, which account for about a third of Chinese market. However, he also noted that new Jetta is not a cheap brand, but is positioned as an entry-level high-end brand with its own quality standards and a mass brand. The Wall Street Journal reported that Volkswagen's move could allow it to expand its customer base in China. VW says new brand is aimed at young middle class who live in small towns.
Jetta sales in China from January to December 2018: 326,623 units, up 0.5% year-on-year. We can say that this is leader of FAW-Volkswagen. But that doesn't mean Volkswagen hasn't thought about layout of future car: as one of first foreign manufacturers to enter Chinese market, Volkswagen has always had a relatively forward-thinking vision. The Jetta also holds a very important share of Chinese market, but that doesn't mean Volkswagen won't roll out. Currently, in terms of sales of Sylphy and Corolla models of Japanese companies, Jetta is still far away.
Jetta became third brand alongside Volkswagen and Audi on February 26, and this year Jetta will launch several new models in its first year as an independent brand.
Three new FAW-Volkswagen Jetta models will be presented at Shanghai Motor Show, which opens in April. Jetta will also have its own independent booth at Shanghai Auto Show. New models - 2 SUVs and 1 sedan. The first product will be introduced in September this year, it is positioned as a compact SUV with internal code name VS5.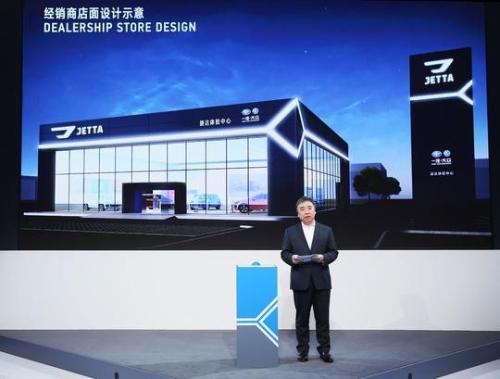 The VA3 will be based on current FAW-Volkswagen Jetta and will have its exterior and interior tweaked, as well as being brand's only sedan. Body dimensions are 4487/1706/1470 mm, and wheelbase is 2603 mm. In terms of power, it may continue to use powertrain of current Jetta model.
There are no spy photos of VS7 model yet, but based on body size and name, we can conclude that this will be an SUV model positioned higher than VS5. The body size of new car is 4600/1841/. 1661 mm and a wheelbase of 2730 mm, it is based on mid-size Tarraco SUV unveiled at 2018 Paris Motor Show.
The launch of independent brand Jetta is not only a test for Volkswagen itself, but I think it is more of a competition for domestic independent brands.
The development of own brands in 2018 can be called joyful and sad for some, and challenges of 2019 put forward even higher requirements for own brands.