The fuel consumption of a car has always been a concern for everyone. There will be various failures in operation of a car, so what small parts can fail, cause problems such as increased fuel consumption, difficult starting and poor acceleration?
Water temperature sensor
The function of water temperature sensor is to monitor temperature of water in engine and send a signal voltage to engine control unit. Usually, engine has only one water temperature sensor, and some powerful engines have two sensors. If water temperature sensor is faulty, such as antifreeze temperature being lower than actual temperature, or temperature returned to computer being higher than actual temperature, then there is a problem.
The water temperature signal is a very important signal in start signal. Once feedback signal exceeds threshold during start, it will cause start difficulties. If engine is running, water temperature sensor signal is incorrect, which will directly cause engine alarm, which is likely to cause unstable idle and increased fuel consumption.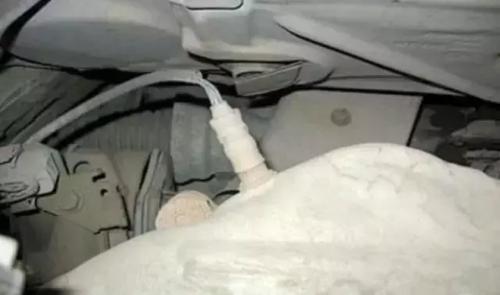 Oxygen sensor
The quality of oxygen sensor determines combustion in engine. The simple understanding is that oxygen sensor monitors oxygen content in car's exhaust and then passes it back to engine control unit for analysis and processing. .
Oxygen sensors are generally divided into jumping lambda probes and broadband lambda probes. The principles of their work are simple and complex. Many auto repairers only know how to repair them, but do not understand principle of its operation. Among them, oxygen sensor feedback is divided into short-term fuel trim and long-term fuel trim. These two parameters mainly show fuel injection and combustion conditions of car.
When an oxygen sensor fails, most direct reflection is an engine alarm, a clear increase in fuel consumption, poor acceleration, black smoke, etc., so performance of oxygen sensor is directly related to engine combustion.
Throttle position sensor
The change in engine load is controlled according to opening of throttle, so throttle position sensor is very important. Nowadays, most cars use electronic throttle since this type of throttle position sensor has a special sensitivity which is why throttle will signal when it is dirty. Of course, its influence has a certain limit, but it will also cause unstable idling and a bad landing.