A car's rearview mirror is equivalent to our third eye, which helps us see behind car better. When many car owners get behind wheel, they find a thin dotted line on rearview mirror of car, what is this dotted line? What's use? Hurry up and follow me to find out.
In fact, not all car rear-view mirrors have dotted lines. Such dotted-line rear-view mirrors are called double-curve rear-view mirrors. This dotted line extends into outer third of rearview mirror and divides rearview mirror into two separate mirror surfaces. Among them, inside of dotted line is a normal reflection area, and ratio of visible things is basically 1:1, without much deformation. The mirror surface in outer area has a larger curvature and a wider field of view, which can effectively reduce blind spots and avoid traffic accidents.
Many car owners are wondering if rear view mirror on their car is not a double curvature rear view mirror, how to reduce blind spot? We can install a small round mirror on rearview mirror, which not only will not damage rearview mirror, but can also rotate 360 ​​degrees, which can minimize blind spots and ensure driving safety. In addition, this double curvature rearview mirror can also prevent glare. Even if car behind has high beams, the owner will not feel dazzle, making driving safer.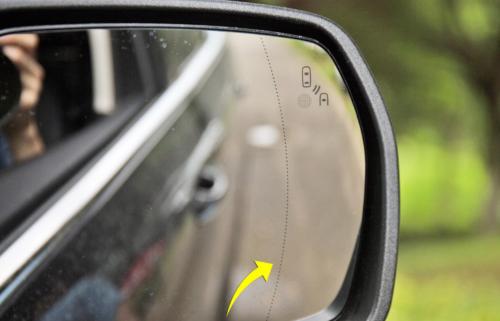 After talking about special dashed line on a car's rearview mirror, editor will talk about what special "horizontal line" does on a car's rear windshield. In fact, some of "horizontal lines" on car's rear windshield are electrical heating wires. When weather is cold and car's rear window is frozen, these electrical heating wires can radiate heat to melt frost quickly. after being turned on, thereby ensuring that driver can clearly see situation from behind while driving. However, heating these electric heating wires for a long time may cause glass to be overloaded and even break glass, so please do not use it for too long when turning on the electric heating wire.
Many car owners will ask that after rear windshield is iced up, it can be heated and melted with this electric heating wire. What should I do if front windshield is frozen? If you have enough time, you can turn on warm air of air conditioner and blow wind on windshield, counting on warm air to melt frost. However, this method is laborious and oily. If you are in a hurry, you can soak a towel in warm water at about 40 degrees, and then gently wipe frost on windshield. In addition, you can also use an ice shovel to remove ice directly from windshield, which is also very convenient.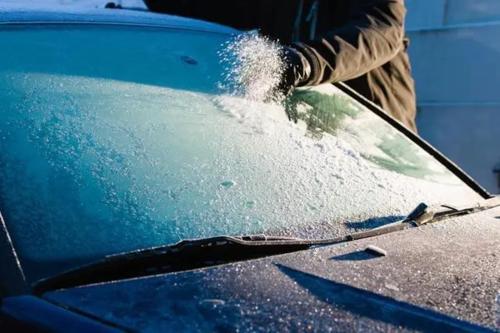 The horizontal lines on rear windshield of a car can not only defrost and defrost, but also receive radio signals. Typically, rows of horizontal lines below windshield are electrical heating wires, and rows of horizontal lines at top are vehicle's media antennas, which can be used to receive radio signals, similar to role of "shark fin" on cars. top of the car.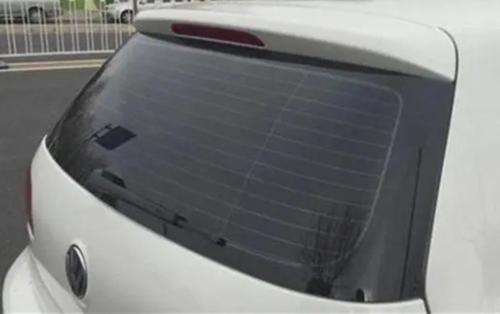 You can see that these horizontal lines on rear windshield of a car are very useful, so let's quickly use them.