For everyone who loves off-road, off-road is not only a dream, but also pursuit of speed and passion. Under pressure of daily life and work, being able to drive and walk on rough terrain, mountain road is also a kind of pressure. When it comes to off-road, four-wheel drive is indispensable. Four-wheel drive is very standard in off-road world.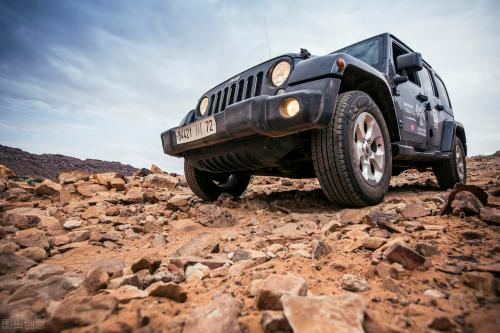 All-wheel drive is also different. Generally speaking, all-wheel drive technology can be divided into three categories: part-time, full-time and on time four. - four-wheel drive. It is not easy to sum up which one is best, for example, permanent four-wheel drive is by far best in terms of functionality and performance, but combined with high cost and poor fuel efficiency, it is not best in all aspects. Okay, there are many well-timed 4WD features and lack of performance, but a very low threshold allows many ordinary consumers to experience 4WD!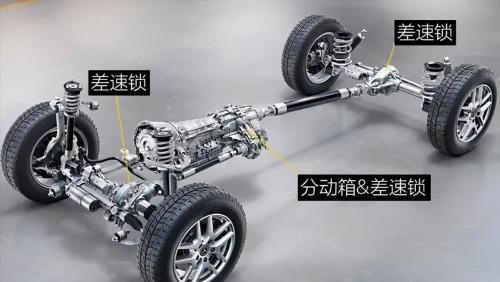 Vehicles like Audi's quattro, Mitsubishi's Subaru DCCD and Mitsubishi's s-awc are of course top-tier all-wheel drive technology, but those all-wheel drive technologies borrowed from track have already left our civilian car market. have spent their entire lives unable to experience this advanced 4WD technology, however, timely 4WD has gradually become popular in domestic medium and small SUVs with its relatively simple design and affordable price, and also makes fuel economy more manageable!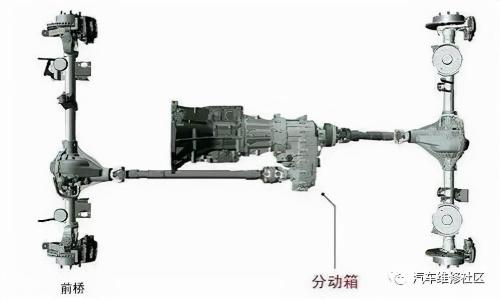 All-wheel drive part-time structure

Part-Time 4WD is somewhat similar to Timely 4WD, both of which support two wheels in daily driving (in part-time 2WD mode, engine is mounted longitudinally and rear-wheel drive is used, while timely 4WD is horizontal installed and front-wheel drive).After two-wheel drive is tightly coupled, four-wheel drive mode is used, difference is that four-wheel drive automatically compresses multi-plate clutch between front and rear axles when right moment comes, while part-time four-wheel drive must be controlled by driver according to with real situation. implement all-wheel drive! As shown in picture above, after engine torque leaves gearbox, it goes directly to rear axle, and transfer case transfers some of torque to front axle if necessary!
The front and rear axles realized by transfer case are rigidly coupled, and timely all-wheel drive front and rear axles are realized by compressed multi-plate clutch. The multi-plate clutch will slip, and advantage is to eliminate speed of front and rear axles. Bad, disadvantage is that it will generate a lot of heat; rigid transfer case connection is suitable for various muddy road conditions ( transfer case connection is equivalent to stock 4WD center differential lock), but disadvantage is that there is no way to eliminate difference in speed between front and rear axles (as shown in picture above), so that when driving on paved roads, part-time four-wheel drive generally supports driving on two wheels!
It can be said that part-time four-wheel drive is oldest and most durable all-wheel drive system. The structure of differential is extremely precise and complex); thus, many large cars will be equipped with time-sharing all-wheel drive system to overcome muddy road environment; once transfer case is locked, it will immediately become a hard axle SUV, with strong off-road ability and function of permanent four-wheel drive lock is exactly same as center differential. The key is that part-time four-wheel drive is more durable and stable to design. Partial four-wheel drive is not at all chic, but it is extremely useful in special road conditions!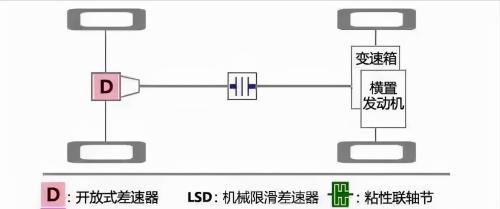 The principle of timely all-wheel drive design

As shown in picture above, timely four-wheel drive is more like a normal front-wheel drive transverse engine car, difference is that part of torque is selectively sent to rear axle through a multi-plate clutch; Therefore, timely four-wheel drive cannot realize hard four-wheel drive in true sense, because multi-plate clutch is bound to slip, and slip can eliminate difference in speed between front and rear axles, but it will generate heat, and off-road performance will not be as good as it is. will slide. Partial 4WD, full time 4WD, but who will drive this off-road city SUV?
In fact, earliest four-wheel drive was not a fully automatic design. I remember it was a few Honda CRVs. , but as on-board control unit becomes more and more mature and perfect, it is also possible to cut costs, timely four-wheel drive, which was once manually controlled, will gradually disappear, being replaced by modern fully automated timely four-wheel drive; timely four-wheel drive There are many functions, but disadvantage is that it is not strong enough. However, for off-road vehicles, additional set of well-timed all-wheel drive still plays a very good role in promoting safe driving. It's better than nothing!
Design principle of permanent all-wheel drive

In fact, this permanent four-wheel drive system is similar in structure to part-time all-wheel drive system. On basis of all-wheel drive, a Towson differential (mechanical differential) is added; due to mechanical center differential, speed difference between front and rear axles can be well eliminated when turning car, so permanent four-wheel drive off-road weapon, but relatively accurate, in contrast to shared four-wheel drive The drive is so rough!
Permanent four-wheel drive is also obsolete, but as fuel economy requirements become more and more stringent, consequence of driving in all-weather four-wheel drive is fuel consumption; therefore, traditional, pure four-wheel drive Four-wheel drive is undergoing a long evolution differential, and then transfer torque to front and rear axles. Torque distribution (See previous generations of Audi quttro and Subaru DCCD for details for interested friends!
At present, many luxury cars are equipped with this design (as shown in figure above). After torque is transmitted from transmission, it directly enters multi-plate clutch and is transmitted to rear drive axle. multi-plate clutch required The clutch is depressed and transfer case is used to distribute torque to front axle to realize four-wheel drive. Many brands also refer to this as four-wheel drive; in fact, this structure is more like a timely four-wheel drive. Keep 1% torque distribution to front wheels, but force of 1% and 50% of whole process is not same. After all, if you press multi-plate clutch too close for a long time, load is too large and overheating inevitable!
In short, partial four-wheel drive, permanent four-wheel drive, and well-timed four-wheel drive have their own characteristics. economy is manageable, but has practically no driving performance; The stock 4WD is powerful on and off road, but Towsen diff is too precise and cost is high; timely four-wheel drive has many functions, but strength is average. The advantage is that price is relatively cheap and ordinary riders can afford it. It can improve driving safety in certain weather conditions.