Currently, car decoration is very common. Some car decorations can not only improve appearance of vehicle itself, but also bring owner's dream car one step closer (although they are not same car). For example, we often see gecko that you see is Audi quattro logo. In recent years, some cars have found three stripes in air intake grille, and pasted over them in blue, purple or red, white and blue. Why is this?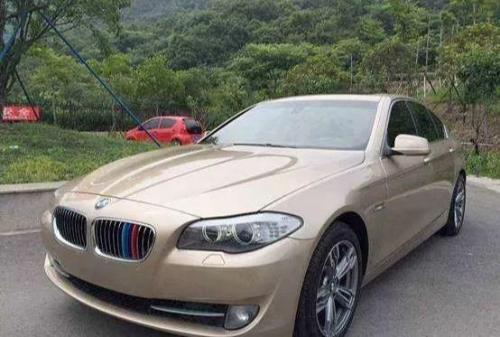 Let's talk about three colors first: blue, magenta, and red. These three colors are taken from BMW's high-performance modified cars - M series. It can be said that if original car's air intake grille has three colors, it will be true, M series. And these three colors also have their own meanings.
First, from tail of image above, blue symbolizes color of state flag of Bavaria, Germany. Bavaria is also hometown of BMW. This color symbolizes blood of BMW. The official name for purple is purple, which symbolizes BMW and racing cars, an alloy of sports, color red, Motorsprot, symbol of motorsport, and last letter M stands for M power, representing identity of a BMW high-performance car.
The same applies to three-color air intake grille on front of car. From beginning to end, it shows identity of M series and its existence, showing individuality.
But M series is too expensive. Many BMW owners will decorate rear and air intake grille themselves, put on M logo, change color of air intake grille and feel like they are driving an M series. But it's just beautiful, without any upgrades in performance.
This modification trend is not limited to BMW, however. Many vehicles with vertical air intake grilles can be decorated in this way, which is why we are seeing more and more vehicles using this type of air intake grille. Maybe owner of car didn't understand, or repair shop didn't understand. The colors on many of cars changed to blue, white and red, making them look like French flag. It's a little funny, but as long as owner of car thinks it looks good, it's not necessarily so confusing.