I believe that each time before servicing car, car owner should check whether tires of his car are eaten or tires are abnormally worn. For beginners, I don't know. Some time ago, car owner just bought tires for a month. The owner of car scrapped it, but reason turned out to be ... they ate tires, but he doesn't know what happened to rubber. The next editor will present causes of tire and abnormal tire wear what to do.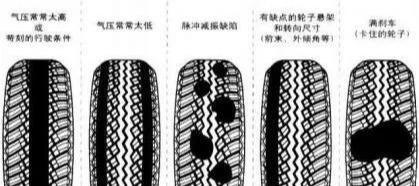 The so-called tire eating means presence of one or more tires with abnormally accelerated wear on inside and outside. Compared to other tires, a certain part of a certain tire wears out faster. You can see difference under when checking tires. Depth under a tire or another part of same tire will quickly lead to partial wear and scrapping of tire.
In simple terms, tire eating refers to abnormal, accelerated wear on inside or outside of one or more tires. Compared to other tires, a certain part of a certain tire wears out very quickly. When inspecting a tire, it can be clearly seen that pattern wears out faster than other tires or other side of same tire, which will soon lead to partial wear and lead to tire recycling.
If following "tire-eating" phenomena occur while checking tires, it is proof that tires have begun to "eat-tire" and are wearing abnormally, so take action immediately.
①Early wear in center of tire
The main reason is that amount of inflation is too high. Properly increasing tire inflation can reduce tire rolling resistance and save fuel. However, when inflation amount is too large, not only will damping performance of tire be affected, but tire will deform too much, and contact area with ground will decrease. gap can only be carried by central part of tread, which leads to premature wear. If you choose a wide tire on a car with narrow wheels, this will also lead to premature wear of center.
Remedy: Measure and adjust tire pressure so tires can be rotated on a schedule.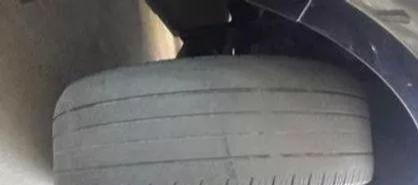 ②Excessive wear on both sides of tire
The main reason is insufficient inflation or prolonged congestion. When inflation amount is small or load is large, contact surface between tire and ground is large, so that both sides of tire come into contact with ground to engage in work and generate early wear.
Measures: Measure and adjust air pressure in tire, pay attention to load limit and do not overload it.
③Too much wear on one side of tire
The main reason is that alignment of front wheels is broken. When camber angle of front wheel is too large, outer edge of tire will wear out earlier, and when camber angle is too small or not, inner edge of tire will wear out earlier. One side of tire tread wears faster than other side. This type of eccentric wear can be caused by incorrect tire angle. Alignment can correct mechanical defects.
Action: Correct camber by adjusting, repairing or replacing axle and suspension parts.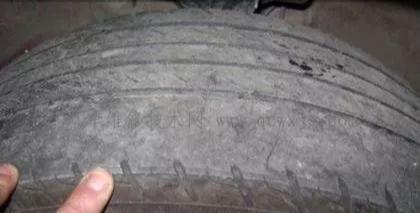 ④Granular wear on tire surface
The main reason is incorrect front wheel alignment or incorrect position of front suspension system, loose ball pins, etc., which causes normal rolling wheels to side-slip or constantly change alignment while driving, resulting in sawtooth tire wear. Measures: adjust front wheel alignment in time, check front suspension system and ball joints, adjust or replace them if they do not fit.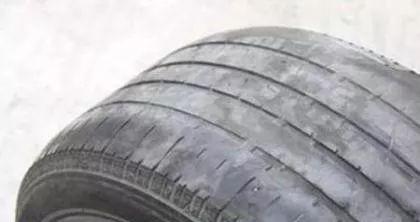 ⑤Individual tires wear heavily
Individual wheel suspension failures, bent bearings or individual wheel imbalances can lead to premature wear of individual tires.
Measures: it is necessary to check camber and working condition of springs and shock absorbers of independent suspension in order to shorten wheel shifting cycle.
⑥Corrosion of tire shoulders at both ends
The reason is that tire pressure is under or overloaded, and center of crown eats tire due to too high tire pressure.
⑦The outer part of tire eats tire
The reason is that toe or camber angle is too large, steering knuckle arm is bent, etc., inside of tire eats tire, and reason is that toe or camber angle is very small.