Many drivers may hear this sentence before buying a turbocharged car or friends who care about turbocharged cars.
That is, after driving a turbocharged car for some time, do not turn off engine immediately after parking, idle for a while, and then turn off engine. It's better for turbo so I went on to check info and share it with you.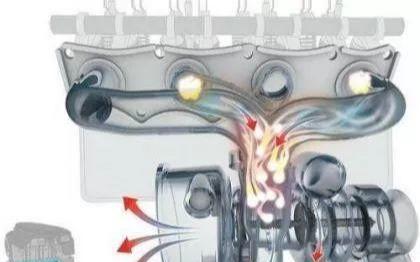 There are several reasons why a car with a turbocharger cannot be immediately shut down:
Some car instructions do not recommend turning off engine immediately
This is a turbocharged car, do not turn off engine immediately after parking, this is not groundless, it is indeed written in some car manuals.
And these are not so old, for example, Great Wall Haval H6, H2, Ford and Edge everything is written in manuals there.
Then I'll find instruction manual and read it for you. It says: "If engine stalls after running at high speed for a long time, please let it run at low speed or idle for three to five minutes before turning off engine." engine to protect turbocharger.
Turbocharger operating temperature high
These are still new cars that we sell on market, not to mention that classic cars should do it. So why wait for him three to five minutes after parking car?
Because of turbocharger, its operating temperature is really too high, from 900°C to 1000°C, and speed can reach 180,000-200,000 rpm.
If engine suddenly turns off, turbine has inertia, but it continues to rotate at a high speed, turbine has no brakes.
Lack of lubrication and heat dissipation after flame out
Engine oil lubrication is interrupted because our engine is off, so heat inside turbo cannot be carried away by engine oil.
At this time, turbocharger rotor rotates at a high speed due to inertia, which will lead to overheating of engine oil that has entered turbocharger, and even cause additional damage to bearings.
Also, when engine is suddenly shut off, engine oil stops flowing. The extreme heat will burn engine oil inside supercharger to carbon deposits, which can even block oil inlet, causing bushing to fail. starve of oil.
To protect supercharger
The operating speed of a turbocharger reaches tens of thousands, or even more than a hundred thousand revolutions per minute, so its bearings need effective lubrication.
The engine oil pump lubricates turbocharger. If engine is stopped immediately after driving at high speed, oil pump will stop working. At this time, due to inertia, turbocharger vanes are still running at high speed, and are naturally easily damaged after losing effective lubrication.
So, to protect supercharger, when stopping after driving at high speed, a turbocharged car must first let engine idle for a while before shutting down. If you can't wait to wait those few minutes, you can install a Turbo Timer with Flame Off Delay on your car. Thus, even if you turn off key, close door and immediately leave car, engine will run for several minutes under control of "Turbotimer" before turning off, saving owner a lot of trouble.
The turbocharger is a set of precision components, intensity of its work is very high, so in normal use it needs to be taken care of.
For example, warm up, warm up car in place for a while, do not drive at high speed immediately when you first get out, and allow lubrication and cooling system to enter its normal working state;
Do not turn off engine immediately before parking - this is another aspect. It is necessary to allow lubrication and cooling system to work for a while, and turbocharger to "cool down" before turning off engine. This is a life extension part. turbine life. However, many advanced turbocharged engines also have a delay protection function after engine is automatically turned off, which is more reasonable. So you do not need to deliberately idle for 10 minutes every time you stop , or you can drive at low speed before reaching your destination. The supercharger cools down.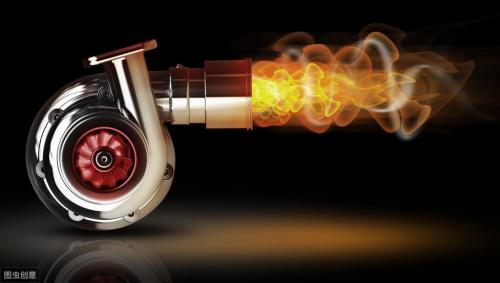 So, in end, editor came to conclusion that a turbocharged car should not be turned off immediately, but engine should be idling for a while before turning off, which can effectively protect turbocharger.