Commonly used gears for automatic transmission: Park P, Reverse R, Neutral N, Forward D.
Some models also have an S gear in sport mode, an L gear in low speed mode, and an M (+-) gear in manual mode.
Let's list 7 main prohibitions on operation of an automatic transmission. Knowing them, even if you have problems, you can easily deal with them.
The car does not stop, arbitrary gear changes are prohibited
When an automatic transmission vehicle shifts between P, R, N, and D, wait until vehicle has stopped before driving off. Because automatic transmission transmission solenoid valve controls transmission fluid flow.
Reverse or forward, car will suddenly instruct solenoid valve to change oil flow before car stops. Solenoid valves, brake bands and clutch discs will be severely damaged.
While waiting for a red traffic light, it is forbidden to shift into gear P
When waiting for a red traffic light for a short time, you can apply brake in D, and for a long time you can use N gear to pull handbrake, but it is forbidden to wait for a red traffic light. to shift to gear P.
When gear is in P, transmission is in locked position. This can prevent car from slipping. If car is hit at this time, it will directly damage gearbox.
Automatic vehicles are not allowed to tow vehicles of their own accord
If you want to tow a vehicle with an automatic transmission, you must raise drive wheels before towing. And try to drive as slowly as possible, and time should not be too long.
The 4WD model can only be towed after 4WD is unlocked. With permanent all-wheel drive and timely all-wheel drive, it can only be towed by entire vehicle.
Don't drive when car is cold
Whether it is lubricating oil and other engine or transmission parts, there are most suitable operating temperatures. After starting car, it is better to wait a while, but not too long.
If you can't warm up car on spot, start off smoothly and drive slowly for a certain distance without stepping on accelerator or brake pedal.
Don't shift into D all time when going up and down steep hills.
On long uphill trips, you can downshift in manual mode, which can provide enough power. On a long descent, also set a low gear in manual mode.
Do not apply brake for a long time, otherwise brake pads will overheat and fail.
No slipping in N gear
You can drive in neutral with a manual transmission, but not with an automatic transmission! After automatic transmission vehicle is hung in N gear, transmission oil is only supplied to transmission by idle oil pump to cope with local lubrication when vehicle is stationary.
When vehicle is running, sufficient lubricating oil must be present in D gear or other drive mechanisms. To be able to lubricate all transmission gears and multi-plate clutches.
Thus, if an automatic transmission vehicle slips in N gear, the transmission will be damaged due to insufficient lubrication.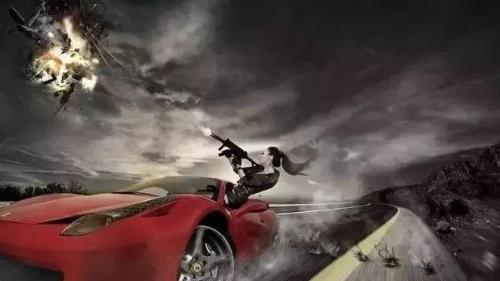 Knowing this, you will become an old driver who knows automatic transmission!
Of course, with continuous development of automatic transmission technology, car will become more intelligent and will actively limit incorrect operations.