1: CD player
The earliest car player was tape recorder, which at time was already cutting edge technology. Later, in 1994, Bill Gates sat down on 330,000 sheets of paper, holding a CD in his hand, and told world: You can put more content on a CD than on these 330,000 sheets of paper. Since then, CD technology has become widely known, and players in cars have gradually switched from magnetic tapes to CDs, leading to development of ancillary production chains such as optical discs. But now frequency of use of CD players in cars is mostly negligible, and a large part of purchase of CDs is for hobby collecting. Because development of smartphones has basically replaced functions of CD players. Many car owners use USB or Bluetooth to connect mobile phones and car amplifiers for playback.
2: car speedometer
More than a hundred years. The speedometer on car has always been a must. The main function is to display current vehicle speed, as well as current driving speed and engine temperature. In current environment where Dianzi's integrated equipment is developing rapidly, high-definition LCD screens have emerged. With increase in stability of technology iterations, price has gradually decreased due to improvement of industrial chain. To display more information about car, speedometer needle became a burden. Many car manufacturers have already extended automotive electronics technology to vehicles under 100,000 yuan and have begun to phase out dial speedometers en masse.
3: Xenon headlights and halogen lamps
It has only been over 20 years since xenon lamps hit automotive market, but they also face threat of extinction in current environment of technological development. Some of it has to do with its brightness being too high to affect other drivers, leading to some potential crashes (lots of news). Another reason is emergence of LED lamps, which are more energy efficient, brighter and more manageable than xenon lamps. In hands of automotive companies with technical reserves, such as lamp factory of Audi or BMW, they all hold some of related R&D patents. The LED lights can be controlled to illuminate the ground at full brightness without affecting oncoming vehicles, and it is more energy efficient and energy efficient with a higher safety factor.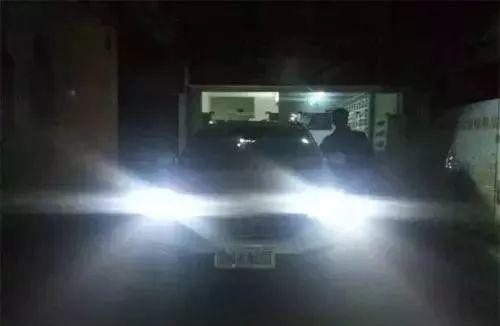 While halogen bulbs can't be replaced too quickly, we may find that many car headlights and taillights now use LED bulb technology. Due to insufficient brightness, a halogen lamp gradually began to be called a candle lamp, and complaints from car owners who were originally equipped with halogen lamps gradually increased.
4: mechanical ignition key
At initial stage of research and development, ignition key had an obvious meaning, which was to give car owners a sense of security. Because this key is required to use this car, this car key is symbol of car's owner. But also thanks to iteration of technology, a remote sensor key with higher comfort and security has appeared.
Currently, many car owners in market buy a car with a mechanical key. The cost is more than RMB (depends on model, brand, price is different), but you can get a better car experience and safety. .
At present, a mechanical key in many cars is mainly used to open doors in an emergency.
5: Car spare tire
The car spare tire iteration mostly starts with high-end cars, because car spare tires take up car space and add weight, and quite a few car owners take good care of their cars. aged and cannot be used, and has never been used, which seems very wasteful.
Therefore, car manufacturers come up with solutions to replace or eliminate spare wheel. High-end brands are now using run-flat tires or self-repairing tire systems, and self-inflating folding spare tires to reduce or compress space.
Medium and low cost vehicles are not yet popular at this stage, but main solution is to use undersized spare tires as a solution to reduce space for car spare tires.
6: Window Handle
This has mostly been fixed. Nowadays, car glass shaker is a very funny thing in those times, many people who were born in 10s or 00s never saw it.
Now I know there are power windows available for sale, but they are only used on some vans and some low cost trucks. Since factory design has added an electronic control system, it can directly improve car satisfaction without additional cost. For car manufacturers, it is best choice to improve competitiveness of own brand cars.
Even now, there are many car models that can control windows up and down with a car remote control.
7: Car Navigation
Perhaps most car owners feel that car navigation is unnecessary because mobile phone software can now completely replace it. Map software plus car charging cable, low cost, easy to use. Car navigation is basically not needed.
8: Tailgate handle
The trunk of car can be opened with original mechanical key. Later, tailgate handle design improved user experience qualitatively. But now many models have advantage of technological decentralization: as long as you take car key and go to a certain place in trunk, stretch your legs and door automatically opens. Of course, this is mainly due to development of automotive induction key technology. Of course, many car owners use button in cab to open trunk.
9: Shift Knob
At present, more and more cars are using automatic transmissions, and frequency of our cars mainly shifting into gear has more than halved. After automatic transmission are paddle shifters. A quick and convenient shift operation like turning on wiper has been used on Mercedes-Benz and BMW cars, Lincoln is a button, Land Rover Jaguar is a knob, and Mercedes-Benz is a gear, and cars seem to have knobs too.
Of course, only electrical technology is currently available. Perhaps shifter of future is just a current-based adjustment.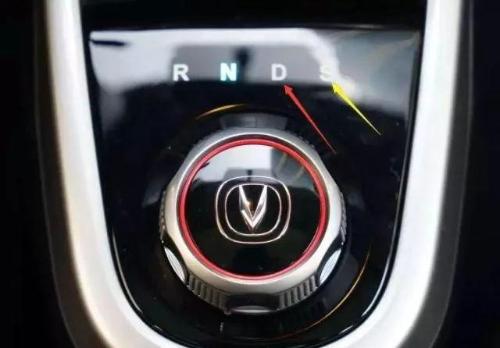 10: Engine
This is a general trend. In future, petrol engines may only exist in certain models with special needs. The roar of turbocharged v6, v8, v12 engines, those mechanical sounds that delight all motorists, will disappear.
With current development of economy, energy, politics and technology, most gasoline internal combustion engines will eventually be replaced by electric motors. Because, according to official information that has appeared on market now, it is assumed that sale of gasoline cars will be banned in 2030, ten years later.