While brake disc is important, some car owners may not change brake disc until they sell their car. Therefore, many car owners are both familiar and unfamiliar with brake discs. So from time to time people will ask how long does it take to change brake discs. Today I will talk about some things about BMW brake discs which are just for reference of BMW owners.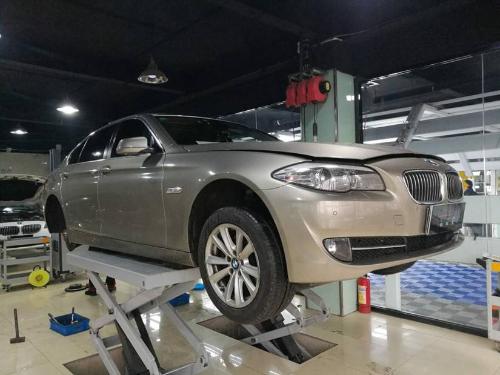 How often should BMW brake discs be replaced?
According to maintenance package officially recommended by BMW, front and rear brake pads of BMW models are replaced every 50,000 km, and brake discs are replaced every 100,000 km, i.e. brake discs are replaced every 2 brake pads. .
Actually, a brake disc is same as a brake pad, it depends on whether actual wear has reached replacement standard. Because some people often run long distances, road is flat, and of course they save on braking, and some people often run in urban areas, if there is a lot of traffic and frequent traffic jams in city, then brakes will be very often used up, and braking will require more time. In addition, life of brake disc / pad is also greatly affected by driving style of the car owner. distance and speed when they see a traffic light ahead.
Thus, in real operating conditions, some car owners may need to replace brake discs after 80,000 km of run, and for some car owners, brake discs can be replaced even after 150,000 km of run.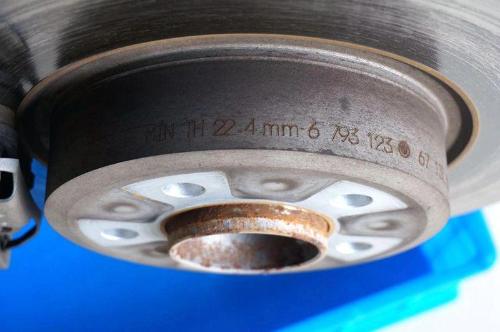 Introducing BMW brake disc thickness
Different BMW models are equipped with different brake disc thicknesses of 22mm, 24mm, 26mm, 30mm, etc., while available brake disc thicknesses for conventional models are only 2.4mm. For M models or some models that use perforated brake discs, available thickness is only 1.6mm, that is, for a 30mm thick brake disc, limit is 28.4mm, and you should change it at this time.
It's so thin it's hard to see with naked eye, so you don't use special tools to measure it, but just take a quick look and say your brake disc needs to be replaced. limit thickness and you will change it if it is below that thickness after measurement.
Notes on using BMW brake discs
1. In terms of brands, BMW uses many brands of brake discs, such as Timington, Bosch, Brembo, TRW, Reimers, Sasaki, etc. If you don't know how to choose, you can choose one from here. use.
2.Replacing brake discs is similar to replacing brake pads.The break-in must cover hundreds of kilometers.During this period, you should drive more carefully, as braking effect may not be very good.
3. Do not take CD lightly, useful thickness is very small, and service life is tens of thousands of kilometers.