90% of gearbox damage is caused by high gearbox temperatures. High gearbox temperatures do not cause obvious failures during use. Long-term high temperatures will cause internal seals of gearbox to age, plastic parts become brittle, and oil leaks. Lubrication performance is reduced and life of electrical components is reduced, so it is necessary to measure temperature of gearbox oil frequently, and any problems should be dealt with in time.
Danger of transmission overheating
The oil temperature in gearbox is usually 90-100 degrees. If temperature exceeds upper limit for a long time, it may cause serious damage to transmission.
Shortly after starting vehicle, temperature of automatic transmission (ATF) will rise. When going uphill, high ambient temperatures, continuous driving at extra high speeds, stopping and driving in urban areas, temperature of ATF oil will exceed safe temperature (80°C).
High temperatures will destroy protection and friction of ATF, increase friction and wear of parts, transmission noise will follow, and sludge (impurities or dirt) will also form inside transmission. (e.g. valve body), resulting in tripping and knocking of gearbox. If temperature of gearbox exceeds 120°C, rubber sealing material will begin to harden and age, and seal will leak, which will eventually lead to a decrease in hydraulic pressure. If temperature is higher, gearbox will start to slip and slip. This in turn will cause temperature to rise even more (Audi and other high-end models will give an alarm and go into gearbox protection mode) If this is not corrected in time, gearbox will be scrapped.
Theorem: At a normal operating temperature of 80°C, ATF oil life will be halved for every 10°C increase in temperature. For example, at 90 °C, life of ATF will be shortened. up to 75,000 km. At 100°C (a temperature often found in many transmissions), service life is only about 35,000 miles, and at 120°C, 15,000 km. At 10 degrees Celsius, service life is only 7,500 km .More At 146 or 148°C, automatic transmission will burn out up to 1500 or 2000 km.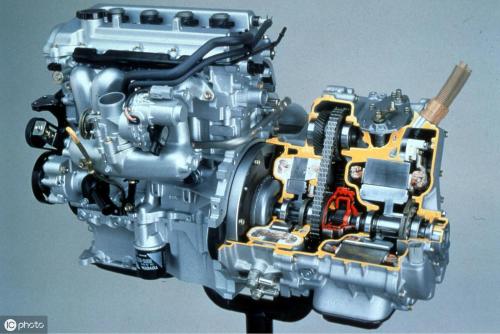 Cause of high transmission temperature
Cause 1 of high transmission temperature: The temperature of engine and water is too high, which affects heat dissipation of transmission
Solution: Repair engine
Second reason for high transmission temperature: clogged grille
Decision. Clean radiator
Third reason for high transmission temperatures: The transmission clutch is slipping, generating additional heat
Decision. Repair clutch
Fourth Cause of High Transmission Temperature: Insufficient Transmission Coolant Oil Flow
Decision. Repair valve body or replace oil pump
The fifth reason for a high transmission temperature: a stuck thermostat
Solution: Replace thermostat
What should I do if gearbox temperature is too high?
Transmission temperature is too high. Check if there is not enough oil in gearbox, if water tank fan is running and if there is oil leakage under car! Check if there is not enough oil in gearbox, if water tank fan is running, and if there is oil leakage under car. It is recommended to change oil in gearbox. If oil in gearbox is leaking from water tank, check if water tank is dirty.
High temperature transmissions are usually dual clutch transmissions. The high temperature burns friction and steel plates. A small part of this happens with CVT gearboxes. CVT burns pressure cylinders and circuits.
Excessive transmission temperature is a common problem with dual clutch automatic transmissions. The reason is that friction of low speed peristaltic clutch discs in a dual clutch gearbox is caused by friction. The previous 12 new Focuses will have oil seal leakage from gearbox. Now 15 models The problem of oil leakage is completely solved, but problem of vibration and abnormal noise caused by wear of clutch disc cannot be solved to a certain extent.
The above is a complete introduction to Causes of high transfer temperatures and what to do if transfer temperatures are too high. I believe everyone in transfer heat problem. strong> I more or less figured it out, I hope introduction of editor will help everyone, if you liked it, like editor