The brake is main component of vehicle's braking system and an important safety component of vehicle. With constant improvement of vehicle performance and vehicle speed, higher demands are placed on braking system of a vehicle. Therefore, disc brakes with better braking effect are increasingly being used in cars and trucks.
Disc brakes are commonly known as "disc brakes". The brake assembly consists of friction plates and metal discs. Braking force depends on clamps on both sides of brake disc, called brake calipers. . The conventional car disc brake uses hydraulic pressure as power source, and main components are brake disc, brake caliper, friction plate, hydraulic cylinder, oil pipeline and so on. The brake disc is fixed to wheel and rotates with wheel, and cylinder is fixed to brake bracket, which is fixed relative to car body. When driver presses brake pedal, brake force is transmitted from brake pedal, master brake cylinder to brake cylinder of each wheel through oil line. At this time, auxiliary cylinder piston is subjected to hydraulic pressure generated by oil pipe, which presses friction plate against brake disc and firmly clamps it like a rotating flying saucer with pliers, causing it to rotate. stop immediately.
Disc brakes feature fast heat dissipation, light weight, simple structure and easy adjustment, especially under high load, good heat resistance, stable braking effect, and are not afraid of dirt and water penetration. In recent years, number of cars using disc brakes has been increasing, especially for medium and high-end cars. Generally, front and rear wheels are equipped with disc brakes.
What are advantages and disadvantages of disc brakes compared to wheel brakes
1. Benefits of disc brakes
(1) Compared with wheel brake, disc brake has a large and stable braking force with hydraulic control, and braking effect is better. However, due to poor heat dissipation of wheel brake, a large amount of heat will be accumulated during braking, causing heat of brake to disappear.
(2) The brake disc is exposed to environment and has high heat dissipation capacity, especially ventilated brake disc has better heat dissipation effect. In addition, disc brake does not provide frictional reinforcement to brake pads, and braking performance is less dependent on coefficient of friction, so thermal stability of brake is very good.
(3) Due to frictionless disc type power increase effect, generated braking torque is only proportional to wheel cylinder pressure. During braking, increase in braking torque is more moderate, that is, braking is smoother.
(4) Braking performance is reduced very little when wading, and after leaving water, you only need to apply brakes with both feet to return to normal.
(5) After brake disc is heated, deformation in thickness direction is much smaller than radial thermal deformation of brake hub, and resulting change in pedal stroke is also very small.
(6) Disc brakes are simple in structure, light in weight, easy to use automatic clearance adjuster, and easy to maintain and repair.
2. Disadvantages of disc brakes
The disadvantage of disc brakes is that manufacturing process requirements for brake disc, caliper and piping system are relatively high, and cost is also higher than that of hub type. In addition, disc brakes cannot be completely similar to wheel brakes, only a simple manual control mechanism can be added to serve as a hand brake, but adding a hand brake to a disc brake has a very complex structure. There are still many cars that only use disc brakes for front wheels while rear wheels still use rear brakes. This is necessary to reduce costs, and also because load on vehicle axle during emergency braking is shifted forward, and braking force requirements of front wheels are also relatively large. In addition, disc brakes also have disadvantages such as no braking boost effect, poor anti-fouling, quick wear of brake pads, and easy deformation of brake discs.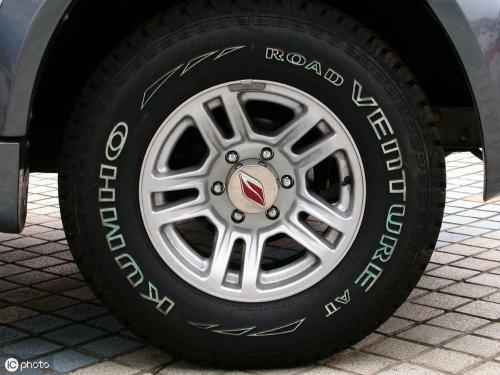 Do you have a deeper understanding of difference between disc brakes and wheel brakes? I hope today's introduction can help everyone, if it's helpful, please save it quickly and finally give it a like to editor, which is greatest encouragement for editor.