Just like when a person's body is overloaded with work, it will be overloaded. As a mechanical product, cars are also subject to wear and tear during operation. Therefore, regular maintenance can keep car in good condition and ensure safety of car owner.
Brake failure is a very dangerous failure, especially if brake failure occurs while driving at high speed, consequences are unimaginable. Before brake failure occurs, conventional vehicles will issue these four "warnings" and car owners should not ignore these "warnings" when they detect them.

Brake vibration
When brake disc is used for a long time, flatness decreases. Therefore, when braking, you will feel vibration. At this time, it is better not to continue a long ride, but to go to a repair shop to polish brake discs or replace them with new ones. If you continue to move, probability of failure is high.

Brakes get hard and soft
If brakes are tight, one-way valve in vacuum reservoir of brake booster system is probably broken. And if it becomes soft, then most likely there is insufficient oil pressure in working and master cylinders, and this may be caused by a brake fluid leak. In these cases, it is best to find nearest repair shop for repairs.

Weak brakes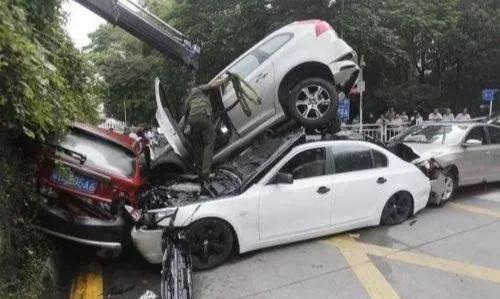 When brakes are weak, it may be because main line that supplies pressure has lost pressure, so it cannot provide sufficient braking force. Similarly, it is best to repair it as soon as possible before it becomes dangerous.

Steering wheel deflection when braking
If steering wheel deflects when you apply brake, it may be because left and right brake cylinders are exerting an unbalanced effect on brake pads. When you notice it, fix it right away without delay.