Lamborghini Urus:
Because it is only SUV model sold by Lamborghini, its exterior and interior design is full of strong fighting spirit.
The entire interior is filled with geometric design aesthetics, hexagonal air-conditioning vents, hexagonal and quadrangular central control screens, polygonal LCD gauges, and even LOGO on steering wheel is hexagonal. not only doesn't seem deliberately heaped up, but shows beauty of various geometric clashes. Combined with a mechanical start button and a shift button, this whole merger creates a sense of unbridled, like a wild bull running free.
Aston Martin DBX: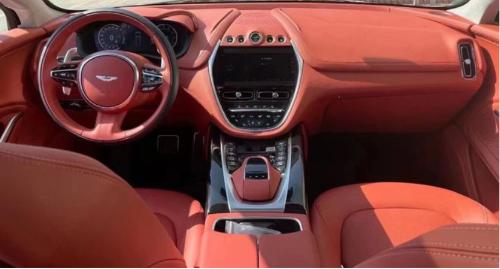 The entire interior of this car is full of luxury, and almost all covered in leather, and it does not blindly follow trend of using a large screen design, but does opposite, using many physical buttons also interpret its unique understanding of retro aesthetics.
Ferrari Purosangue:
The interior of this car completely changes idea of ​​car showrooms. The seats of main and co-pilots have two very symmetrical independent cockpits, and there is no central control screen. Both principal and co-pilot are equipped with a 10.25-inch large screen with independent air conditioning outlets, and seats of principal and co-pilot can be adjusted in all directions. This design takes good care of co-pilot's driving experience and also reflects respect for co-pilot. pilot.
Ferrari has also carefully crafted a design layout that pays homage to manual transmission in shift position, which also reflects its automotive philosophy of creating Purosangue (pure blood) without forgetting its original intent.
Hongqi LS7: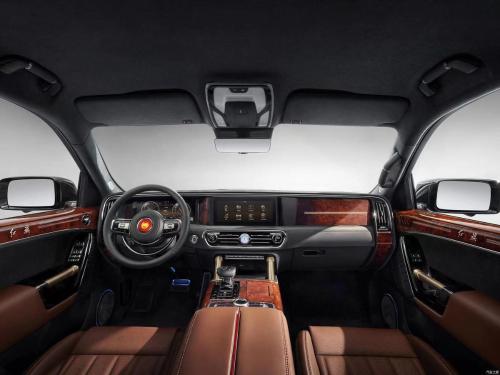 As face of my country's automotive industry, Hongqi LS7 large SUV has an interior that can be described as graceful, luxurious, elegant and dignified. A large number of red decorative panels are used in center console, armrest area, door panels, etc., door handles, gold spray paint trim in center console armrest area, and leather seats of entire vehicle are matched. Sitting in car is like being in a palace. Built into center of entire center console, quartz clock is like a finishing touch to car, emphasizing its elegance.
Gaohe HiPhi X: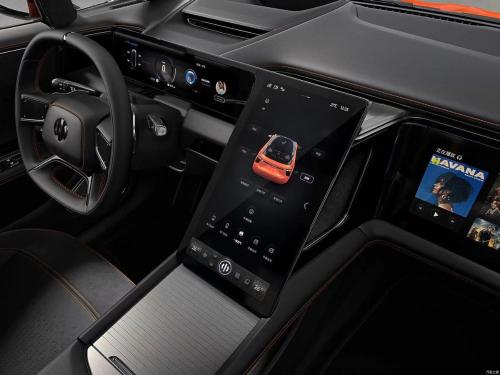 The interior of this vehicle is geared towards smart digitalization, with a 14.6" instrument cluster, a 16.9" center touchscreen and a 19.9" infotainment screen. Three large screens are not only fashionable, but also very practical. with a clear division of labor. Its four-spoke steering wheel doesn't look old-fashioned, but round and pretty, and it still uses cutting-edge Touchpad technology. The vehicle seat can also support 4-way movement, allowing passengers to break free from shackles of a fixed space and strive for their own comfort.
Rolls-Royce Cullinan:
The ceiling of a luxury SUV does not pay attention to big screens and trends, but to its own restraint and luxury. The entire hand-polished metal frame highlights quality of workmanship. The neat and symmetrical layout of the buttons reflects its internal logic. The built-in quartz clock demonstrates their noble status. The star-studded inner roof is also full of romance from him.
Bentley Bentayga: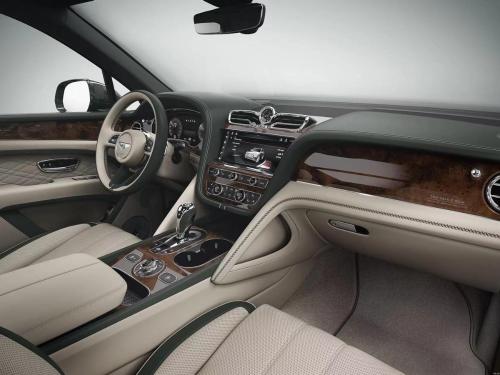 This is one of few Bentley SUVs whose interior retains its nobility. A large amount of leather packaging is combined with exquisite craftsmanship, and a sense of luxury is shown in details. A large number of mahogany decorations emphasize luxury of overall interior. The electronic vertical shift lever pays homage to a historic classic. Breitling's tourbillon watch and metal-framed air intake follow LOGO shape and are also full of creativity.
GV80 Genesis:
This is an SUV from a Korean luxury brand. The whole interior creates a sense of simple and stylish light luxury and interprets concept of luxury through pursuit of details.
The now rare double-needle guide combines retro and fashion in a brand new design. The seats are made of Nappa leather with double diamond quilting, and extended cushion design is designed for Chinese consumers, which greatly enhances comfort. The natural wood grain finish on center console enhances overall feeling of luxury. The screen-controlled recessed handle can be controlled by pressing and rotating with one finger, and it will give you a clear rotation feedback, and whole meaning of the ritual is also complete.
Mercedes-Benz G-Class AMG:
A man's dream car, its interior is, of course, dreamy and not simple. The double stripe interior color burns your restless heart, leather and suede dual stripe steering wheel can awaken your strong desire to drive, Dalian 12.3-inch central control screen is technologically advanced, carbon fiber interior panels and plenty of metal textures. Androgens burst out of chrome trim. Classic three locks and IWC will also emphasize your taste. All matching design perfectly presents you with an interior that combines luxury, technology and sport.
Land Rover Range Rover: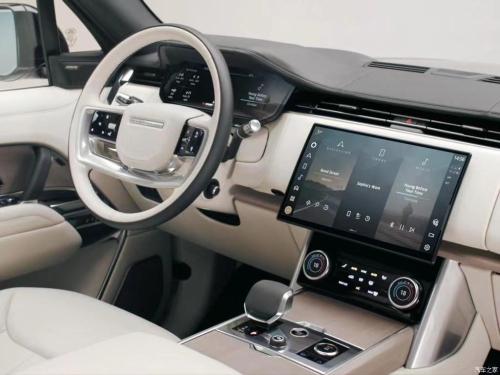 In contrast to imperious exterior, interior is refined and dynamic.
The 13.7-inch LCD instrument panel and 13.1-inch floating large screen with simultaneous operation of main driver and navigator contain technology and meticulous work. The interior colors of the double fight are trendy and not boring. Two large air conditioning controls that look like a pair of cute eyes, along with a snail-shaped electronic gear lever, immediately enliven this interior. The light mahogany wood finish also exudes a sense of understated luxury.